Bryan, Texas Demolition Company
When you need to have a structure being demolished, there are three key things that you need to be keeping in mind. You need to be finding the support of a team, that have the tools and the equipment to deliver an effective and efficient job. At the same time, you need to know that all of the logistics are being professionally managed, without giving you any hassle. And most importantly, you need to know that the job is being done safely.
About Us
That is why, when you are looking for demolition services in the city of Bryan, TX, you are going to need the support of our team, at Demolition Bryan-College Station Texas. We are the number one provider of expert level demolition, anywhere in the city. And, during the many years of our operation, that has seen us working with a multitude of clients, in both the residential and commercial sectors. You could ask anyone in town about our great reputation, so you know you can always trust us for the very best.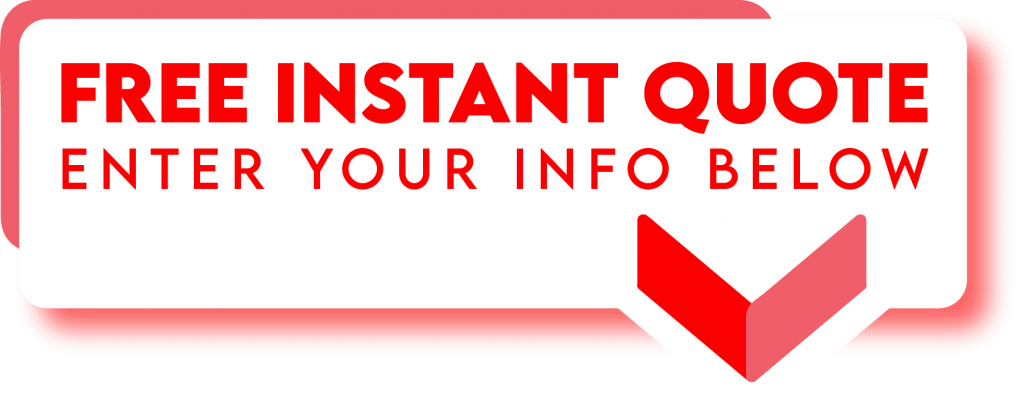 We provide a comprehensive list of demolition services, for all different types of property. Thanks to the industrial grade tools and equipment that we make use of, we are able to consistently deliver the superior quality servicing, with unmatched efficiency. At the same time, we can offer you finer, precision demolition jobs, if you intend to maintain one part of an existing property. Just let us know how we can best apply our capabilities to your needs and we will always do our best to deliver.
House or Building Demolition
When it comes to house demolition and any other type of building demolition, we are the very best team that you could call. Using our specialized equipment, we are able to make light work of any medium sized structure. You can trust us to complete the job safely and securely, as we will contain the entire demolition within your plot of land. And, for the superior level of quality that we produce, we will never charge more than we should be, offering you some of the most affordable prices around.
Garage Demolition
Just as much so, if you would like your garage being demolished, we will be able to deliver you the precision service that you need. At Demolition Bryan-College Station Texas, we have the tools and earthmoving machinery that allows us to deliver pinpoint accuracy on demolition jobs. That means, we can carve away your unwanted garage safely, without making a dent into the rest of your house and never causing you any unnecessary worry.
"Demolition Bryan-College Station Texas are a very professional company for demolition work. They're very knowledgeable about their field of work and take great care, when it comes to health, safety and security standards." – Michael C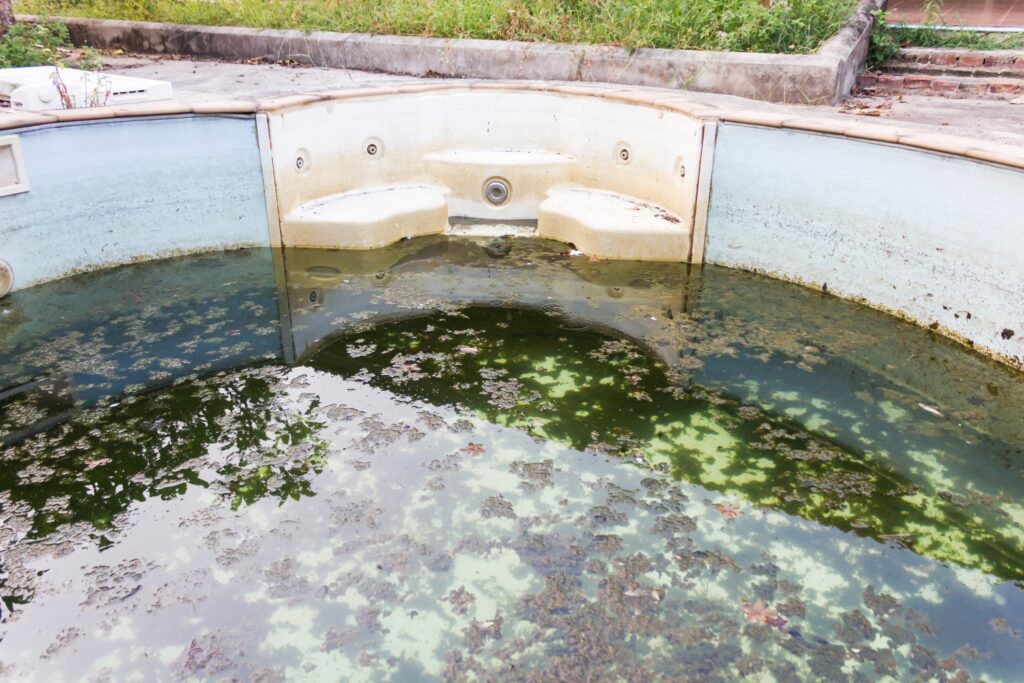 Pool Removal & Fill-In
If you have decided that your old pool isn't going to be of any use to you anymore, you should give our team a call about our pool removal and fill in service. Our expert team of pool removal contractors know how to deliver a quality removal job, taking care of each of the components safely and effectively. All of them will be responsibly wasted and we will be able to fill in your old installation area, to return all of that space to your backyard.
"The team at Demolition Bryan-College Station Texas did an excellent job demolishing my garage. It was old and out of place, and I was ready to make an upgrade. So, I needed the removal to be flawless and accurate – which is exactly what I got! Thank you all very much and I'll definitely be coming back in future, if I ever need your help again." – Suzie R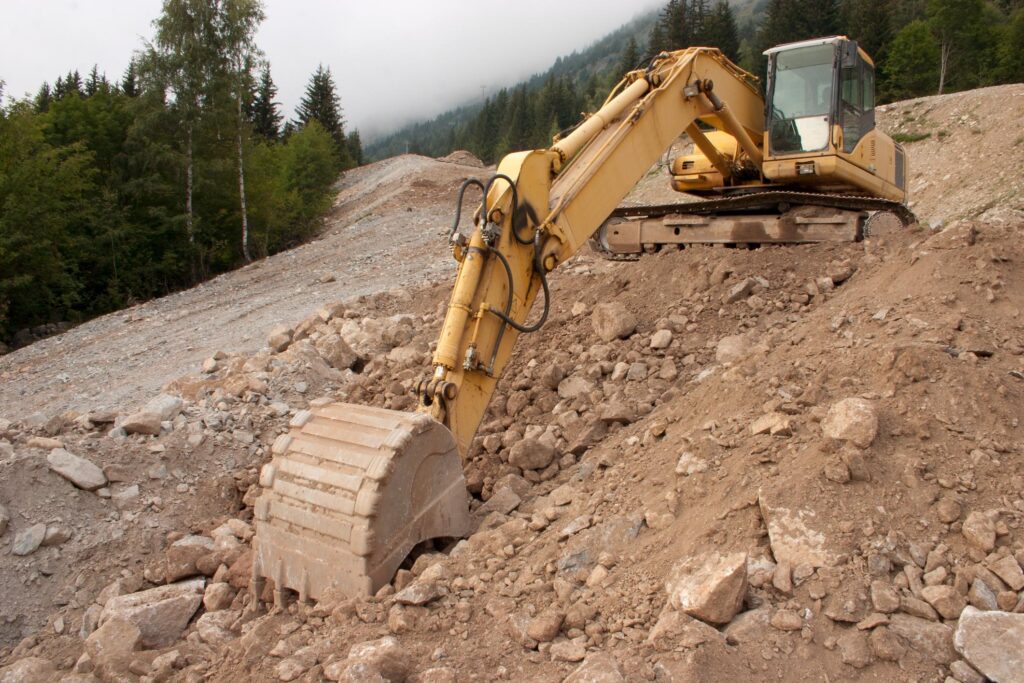 Land Clearing & Grading
At Demolition Bryan-College Station Texas, we are able to offer our clients the highest standard of land clearing services, in town. Using our industrial standard bulldozers and mini bulldozers, we are able to level out even the most wild and overgrown plots of land in record times. And, if you would like us to take care of the land grading work following on from that, then you only need to let us know.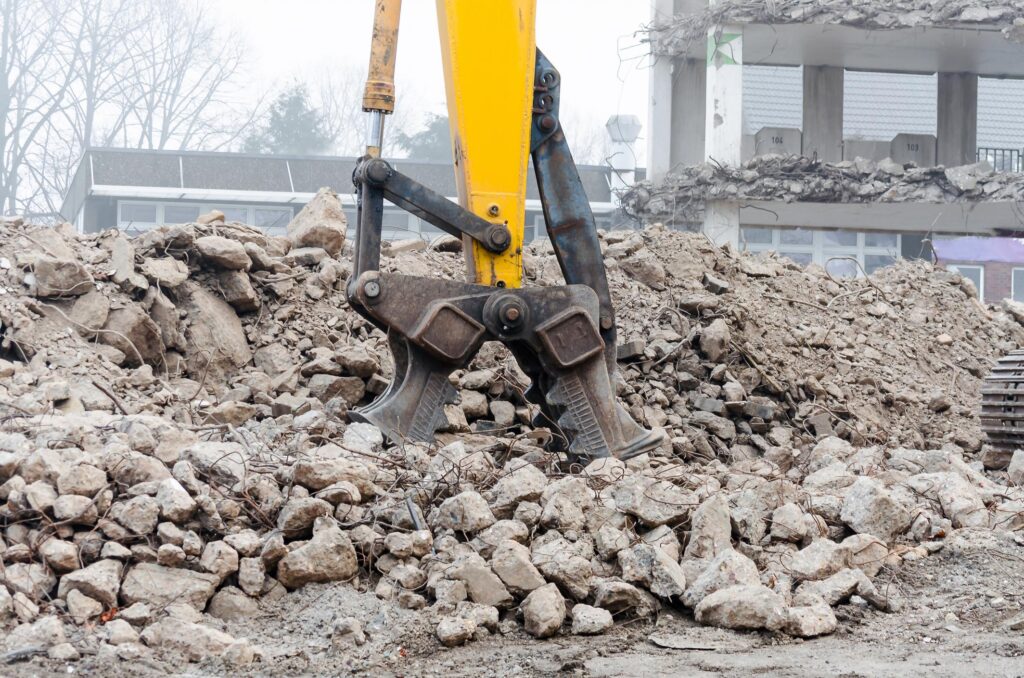 Debris Cleanup
Due to the nature of our work, we know that we produce a large amount of waste. Many of the materials that come out of these aren't able to sit in a normal junk site and need to be processed properly, through the most effective and ecological means. Which is why, we take great measure to ensure that our debris clean up is the very best. We'll collect all of the waste that we produce fully and take it to one of our trusted handling partners. Your property will be left completely free of any mess and you can take peace of mind, knowing that it is being managed in the most diligent way.
"I highly recommend any Bryan business to give Demolition Bryan-College Station Texas a call for land clearing and grading work. They did a great job preparing the space for my parking lot and gave me a really affordable price, too." – Andrew T
So, the next time you need demolition services, trust that you can find a partner in us. Give our team a call and let us know exactly how we can best apply our services to your need, and we will always be glad to lend our support.